Dear Parents,
Welcome to St Mary–St Joseph Catholic Primary School Maroubra.
Following the Brigidine tradition, our school motto, 'Strength and Gentleness', typifies the values to which we aspire and reminds us to be resilient learners and responsible citizens. We recognise that these characteristics will support children throughout their years of education and beyond.
Our dedicated staff work with the families to challenge students academically, celebrate achievements and set future goals.
We love our location by the beach and take every opportunity to utilise our environment. From our spacious playgrounds to environmental studies and surfing lessons, Maroubra is the perfect place to learn.
Choosing St Mary–St Joseph for your child provides them with the opportunity to share their talents and enhance our vibrant education community.
I look forward to meeting you and answering any questions about our school.
John Farrell
Principal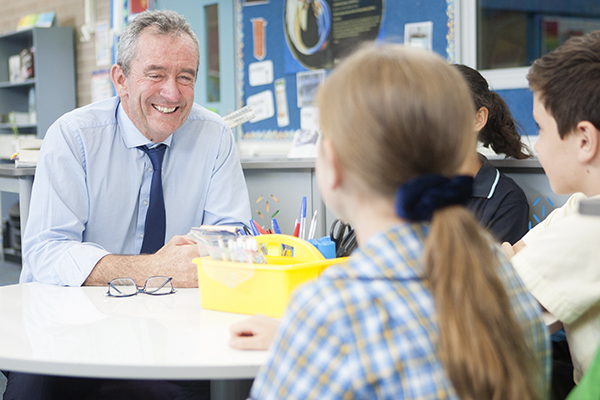 Proudly Part of the Community of Sydney Catholic Schools
Our school is part of a system of over 150 low-fee Catholic schools in the Sydney Archdiocese.
Sydney Catholic Schools are thriving Catholic communities that ignite a love of Christ through excellent teaching and learning to empower students to reach their full potential.